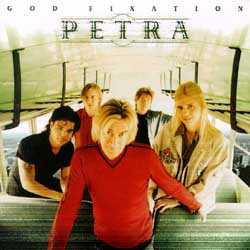 Here is the Music Player. You need to installl flash player to show this cool thing!
|Gravadora:  Word |
If I Had To Die For Someone
Letra e Música: Bob Hartman
Baseado em João 15:13


I wear my seatbelt in the car I buckle up for safety
I run for cover from the storm
I wear a band aid on my knee I look both ways when crossing and I flee
Any danger I can see
And if I try each day to save my life in every way I can
How could I understand the way
You died for me


(Chorus)
'Cause I don't know if I could even if I think I would
If I had to die for someone
If I had to die for someone else
How could I ever give my life to set the guilty free
When I cannot imagine
If I had to die for someone else like me
Someone else like me


I keep away from falling rocks and I don't play with matches
I lock the door I don't know why
It seems to me I'm much too old to wear a scarf out in the cold
But I want to live until I die
I guess I love my life a little more than I should love it
And if I had to I don't know if I could
Lay it down


And I am glad that You are not at all like me
'Cause You laid down Your life and did it willingly
It still amazes me to know
It's me that You were thinking of
No One else could have a greater love


Hello Again
Letra: Bob Hartman
Baseado em Apocalipse 21:4


Everybody has to say their goodbyes
While they wipe away the tears from their eyes
Everybody bids a fonder farewell
When they know there won't be any sequel
Everybody says a Sayonara
When they know they won't be back tomorrow
Everybody hopes to have reunions
Back together with the ones they knew once


There's a salutation that's reserved for heaven's own


(Chorus)
Hello again- we're back together
Hello again- we're here forever
Hello again- rejoined in heaven
Hello again


Everybody's gonna be there waiting
They just want to see you graduating
Gonna see the ones who've gone before us
They'll be cheering in a mighty chorus
Everybody will be glad to see ya
Even if it wasn't their idea
Every argument will be forgotten
We remember them for now but not then


When we see each other there'll be just one thing to say…


Say goodbye to the loneliness forever (Never be alone)
Say hello to the garden once again
Say goodbye to this world of stormy weather
Say hello to the One who calls you "friend"
I can't wait until we're reunited and we say…


A Matter Of Time
Words by Bob Hartman
Baseado em I Pedro 4:3


Do you ever think about the ways you're getting older?
You sit around and realize your heart is colder
There'll come a time you'll think your youth is almost over
Where did it go, you'll never know so you'll just wonder


Did you ever want to turn the hands of time back to your
childhood?
Back to the time you had it made, you had it so good
What would it take to see mistakes before they happen?
What would you do with all the choices that you made then?


It's just a matter of time
It'll all be over (And it makes you wonder)
It's just a matter of time
Better think about it (How did it go so fast?)
It's just a matter of time
You know you're gettin' older
It's just a matter of time


You sit around, you're all alone, the party's over
You think about it all again, your thoughts are sober
You waste away another day and then it happens
You're old and grey, you dream away about your past sins


God has a plan worth listening to
Not built on sand that is sifting through
It's not too late for redeeming the time


Falling Up
Letra: Bob Hartman
Baseado em Salmos 37:23-24


Standing on the corner I was losing track of time
When away in the distance saw an old friend of mine
He was smiling when he walked up held a tract out in his hand
Then he told me Jesus loved me and said "so do I, man"
Told me Jesus wants to save me from the fiery pit of hell
Then I told him I was livin' there I knew that place well
I was just about to leave when a love came over me
Like nothin I had felt then we kneeled and we prayed
Right there in the street we prayed


And now, after all those years of falling down
I fell up in the arms of love
When I heard Him call


(Love was calling I was falling)
He was there and I could hear Him callin'
I was fallin' up into His arms
Love was catchin' me that day and somehow
I was fallin' up then
And I'm fallin' up now
I'm fallin' up now


I remember that same feeling I'm reminded everyday
See, Jesus lives inside me and I know He's there to stay
Sometimes I start to fall down just like any other man
But His arms are there to catch me
And lift me up again


After all those years of falling down
I fell up in the arms of love
When I heard Him call


Now – couldn't live without Him
Now – wanna know more about Him
Now – I'm falling once again
Now – falling up to heaven


Over The Horizon
Letra: Chelsea Brandow
Baseado em 1 Pedro 4:12-13


Traveling far from home
Out into the unknown
Nothing familiar around me
This journey seems so long
As I await the dawn
All alone and so weary


There's a Light over the horizon
I'll keep walking down this road of hope
Faithful in my prayer
There's a Light over the horizon
Though I may not know what lies ahead
I trust that You'll be there


I spend too many days
Lost in a mindless haze
Not really sure of my purpose
And I may question You
And what I'm going through
When life seems so uncertain


Some days are a mystery to me
But I believe that answers are revealed in time
Even when the path is just not clear
I'm anticipating what I'll find
Oh…


There's a Light over the horizon
I'll keep walking down this road of hope
Faithful in my prayer
There's a Light over the horizon
Though I may not know what lies ahead
I know that you'll be there
You'll be there


God Fixation
Letra: Bob Hartman
Baseado em Salmos 112:7


He's got a straight head
in a world of brain dead
He's got a clean nose
even when the wind blows
He's got a backbone even when he's all alone
Ain't taken no chances following the masses


He's got his mind set
On high with his affections
He's got the jones
He makes no bones


(Chorus)
It's a God fixation
A singleness of heart, an undistracted mind
It's a God fixation
Addiction of a different kind


He's got 20/20 vision making a decision
He's so unaffected by what he has rejected


Rooted and grounded –
he's standin' up to be counted
And he's already proved
that he will not be moved


He will not bend to
The pressures and persuasions
He knows the lies
He won't compromise


Repeat Chorus


(Bridge)
Fascinations
In the heavenlies
Imaginations
In captivity


Repeat Chorus twice


Set For Life
Letra: Bob Hartman
Baseado em Mateus 6:19-21


He likes caviar, he likes champagne
Calls his broker just to check his gain
He made a profit of considerable size
Don't ask him no questions, he will tell you no lies
He kept thinking that he had it made
Never considering the price he paid
Earth bound treasures that will fade away
There ain't nothin' that will last him through the judgement day
Then he heard somebody say
There's a true Way


You'll be set for life
If you give your heart and believe what He's done for you
You'll be set for life
With your treasures stored up in heaven when you're through
Whoa, whoa
Never have another care, as long as you are there
Whoa, whoa
Rich in God beyond compare


Now these days, he's like a different man
He's got a heart of gold, he lends a helping hand
All he has he knows is never his
His heart is up in heaven where his treasure is
And now you'll hear him say
In his own way


You'll be set for life
You'll have all you need
Just receive with a willing heart
You'll be set for life
You'll be on your way
Any day you decide to start
Set for life
You've got it made


Now he has the right to say
In a true way


Magnet Of The World
Letra: Bob Hartman
Baseado em 2 Pedro 2:20


There are things that look attractive
on the surface of despair
There are things that hold my interest when I really shouldn't
care
I have felt intoxicated viewing
pleasures from afar
But I've been illuminated when they're seen for what they are
Keep me ever closer
Save me from this strong seducing…


Magnet of the world
It reaches to my heart and pulls me
Magnet of the world
Wants to keep me far from You
If it wasn't for Your love that holds me
I would give in to the
Magnet of the world


When a compass pulled by magnetism points a different way
It's not hard to lose your bearings, it's not hard to go astray
Guide me with Your lighthouse
Keep me from the rocks and from this


When will I be free from this
The unfulfilling counterfeit
When will I learn to resist
The constant pull that does exist
Take me farther from this path
Of least resistance now
Will You show me how?


And if it wasn't for Your love
that holds me
I would give in to
The magnet of the world
It reaches to my heart and pulls me
Magnet of the world
Wants to keep me far from You
Magnet of the world
It reaches to my heart and pulls me
Magnet of the world
Magnet of the world…


Shadow Of A Doubt
Letra: Bob Hartman
Baseado em Tiago 1:6-8


Shadows of a different kind
Come and cloud my mind
And make me wonder
Am I still in touch with You?
Or could it be my doubting point of view?
Seems like only yesterday
I was seeing clearly through the haze
Now I find I'm not so sure
When a shadow casts it's doubt upon my ways


Beyond a shadow of a doubt
I seem to find You waiting there
Behind the wall of my own reason
I discover how You care
Lord, I know You won't ignore my prayer
Through faith I'll find You waiting
Beyond a shadow of a doubt


I know You are waiting there
I can hear You when I'm listening
I can't see You clearly now
And I know that I am missing all You have…


I will follow You although I cannot see my way
Cast Your light upon these shadows
Make them go away
If I hear Your voice I will obey
Help my unbelief and help me go…


St. Augustine's Pears
Letra e Música: Bob Hartman
Baseado em Romanos 7:19


Late one night I heard a knock at the door
The boys were really painting the town
I was just another bored teenage boy
Kickin' up and actin' the clown… Yeah


One dare led to another dare
Then things were getting out of control
We hopped the fence and we stole the pears
And I threw away a part of my soul
Yes, I threw away a part of my soul (now it's)


(Chorus)
Haunting me how I stole those pears
'Cause I loved the wrong
Even though I knew a better way
Not for hunger or poverty
It was more than pears that I ended up
throwin' away… Yeah


Time goes by – now I'm old and grey
Those pears are just a memory
I would gladly pay all I have today
But that's just not the problem you
see… ('cause it's)


(Chorus)


Bridge:
Why do we love all the things that are wrong
Forbidden fruit has a strange siren song
Why do we do what we don't want to do
When we live with regrets our whole lifethrough


Repeat Chorus


And I don't even like pears that well…


The Invitation
Letra: Bob Hartman
Baseado em Mateus 22:2-10


The King has planned the supper for the wedding of His Son
And He sent out His servants to invite the chosen ones
But they would not receive them and they all refused to come
So He sent them to the highways inviting everyone
They came from every direction
They entered into the gates of the One
The One who called them and gave them the right to sit next to His Son
Do you see…


It's your invitation
Your presence is requested at the marriage of the Lamb
It's your invitation
To be the guest of honor at the wedding of the Great I Am


They'll come from every nation, tribe, and tongue
All those with ears to hear Him knocking
There will be rich and poor alike
There will be old and young
He stands outside of the door
Not all will hear Him but there will be some
They'll hear the voice of the Bride and the voice of the Spirit
say, "come"
Do you hear…


Oh, He's God's worthy Lamb
We'll drink from the Water of Life
In garments of white
With no end in sight
Did you know…